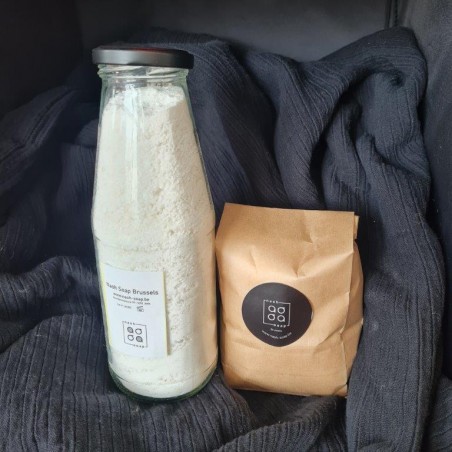  
Dishwashing powder
Tax included
Delivery within 7-12 days. Free delivery in Belgium for orders over 50 Euros. Free delivery in Jette.
Dishwasher powder.

For best results, we recommend alternating the versions with and without percarbonate. That's why the powder is sold in pairs!

Weight: 2 x 750 gr

2 x 50 doses of 15 gr

Choice of packaging: glass bottle or paper bag refill.




If you prefer to do it yourself, here is the recipe:

With sodium percarbonate :

330 g soda crystals

170 g baking soda

330 g citric acid

170g of sodium percarbonate

Mix by shaking in a jar. Keep away from moisture.


Without sodium percarbonate :

250 g soda crystals

250 g baking soda

250 g citric acid

250 g coarse salt

Shake the mixture into a jar. Keep it away from moisture.








No customer reviews for the moment.
Customers who bought this product also bought: