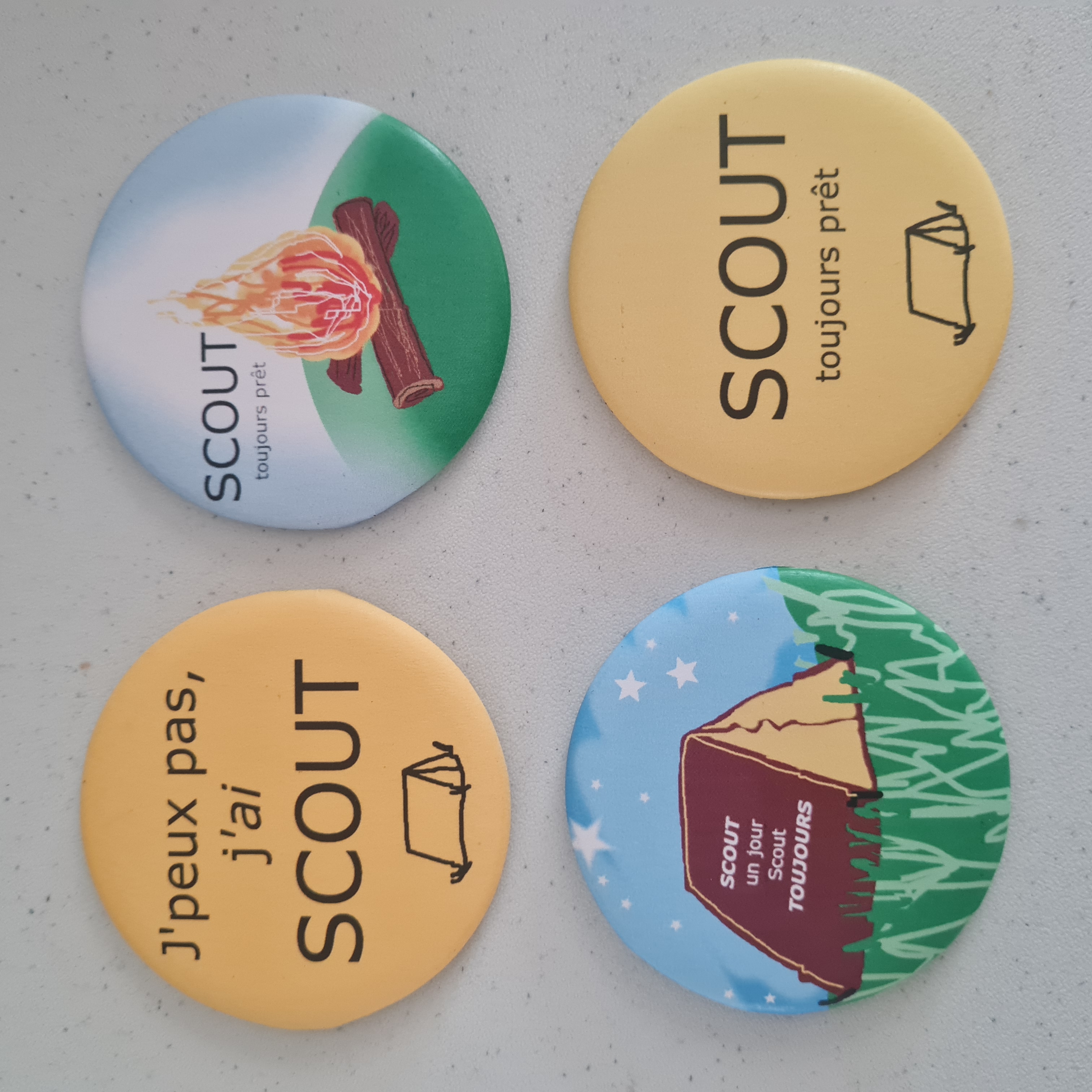 Nice accessories to brighten up uniforms ... or fridges ...

Scout theme or personalised, just for you ...

For a scout use ... or to finance your projects.

Recommended retail price for badges: 2,5 Euros (profit of 1,2 Euros).
Recommended retail price for bottle opener key rings, bottle opener magnets or mirrors: 3.5 Euros (1.7 Euros profit).
Sold in boxes of 25.


The desired model is to be specified in the comments when ordering.
A personalised model is possible, without extra charge, for any order of minimum 200 badges.

More information on the types of badges on Muriel's website: badges.murielorange.com

Contact us by mail to receive a "special scouts and association" access to the web-shop for your orders (contact@naoh-soap.be).